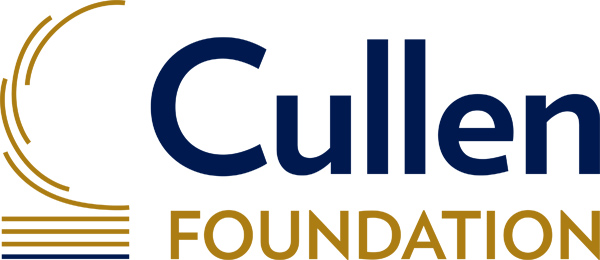 The Cullen Foundation serves the residents of Erie County by providing funding and support that significantly enhances the education of students in grades pre-K through 12 and advances theater and the performing arts.
Students of color seeking a unique and rewarding academic experience at an EdCo School have an exciting opportunity.
Cullen Foundation is excited to announce the relaunch of the Cullen Scholars Scholarship program. Cullen Foundation seeks to assist families of high-achieving students of color in mitigating the financial challenges of attaining a private middle school and high school education through our Cullen Scholars program. Cullen Foundation believes that access to high quality education is critical for individual and community success.
To this end, we provide an opportunity to a select group of high-performing 5th grade students, who will enter grade 6 in the 2023-2024 school year to attend a private school within the BISON Scholarship Fund network (Erie County only).
The scholarship application portal opens on January 1, 2024 and closes on February 28, 2024. All applications must be submitted through the application portal which can be accessed through the following link:
CULLEN SCHOLARS APPLICATION PORTAL
Scholarship Information, Eligibility Criteria and Application Portal Information
Scholarships are partial (do not cover the full cost of tuition) and are renewable for up to seven years while the student continues to attend a BISON school or EdCo high school school, and meets the required academic and financial criteria each year. For the 2023-2024 school year, the Cullen Foundation will grant scholarship awards as follows:
The award for Middle School Scholars in 2023-2024 will cover base tuition up to $4,050 and a technology and activity stipend of $250 annually.
The award for High School Scholars in 2023-2024 will cover base tuition up to $12,750 and a technology and activity stipend of $500 annually.
Scholarship payments are made directly to the BISON Fund or the EdCo partner school the applicant attends.
Below are links to more information regarding the Cullen Scholars program, eligibility criteria and application information:
Cullen Scholars Program Brochure

If you have any questions, need technical assistance while completing the application process or would like to speak about the Cullen Scholars program please email Nick Schifano at nschifano@thecullenfoundation.org or Jessica Cristiano at jcristiano@thecullenfoundation.org.