General Registration Policies and Procedures for Edco Programs
Registration Policies: Registration is required for all EdCo programs and is accepted right up until the start of the program, or until the program is filled (unless otherwise noted on registration). Registration is available online. Please visit https://www.edcowny.org/workshops-and-conferences for a list of upcoming programs and registration links.
Cancellation by EdCo: The Education Collaborative of WNY (EdCo) reserves the right to cancel
a workshop due to low enrollment, inclement weather or other circumstances that would make
the workshop non-viable. If EdCo cancels a workshop, registrants will be offered a full refund. Should circumstances arise that result in the postponement of a workshop, registrants will have the option to either receive a full refund or transfer registration to the same workshop at the new date/ time.
Cancellation by Participant: Unless specifically stated on registration materials, the deadline to
receive a refund is three business days (72 hours) before the program. Cancellations received
after the stated deadline will not be eligible for a refund. Refunds will not be available for
registrants who choose not to attend a workshop. Cancellations will be accepted in writing only (email shemingway@edcowny.org) by the stated cancellation deadline.
Edco is an approved NYSED CTLE Sponsor!
Please note the following Special requirements for programs offering CTLE credits:
A registered holder of a professional classroom teaching certificate, educational leadership certificate, or Level III teaching assistant certificate is required to successfully complete 100 clock hours of acceptable CTLE during the registration period if they practice 90 days or more in a single applicable school district, board of cooperative educational services (BOCES) or nonpublic school that is providing instruction pursuant to Education Law §3204(2) located in New York State. For more information, visit: http://www.highered.nysed.gov/tcert/resteachers/ctle.html#adjustment
For programs offering CTLE credits, one CTLE credit hour shall constitute a minimum of 60 minutes of instruction/education. The specific number of credits being awarded for each program will be noted on the program registration.
In order to receive CTLE credits:
Registration is required along with full payment or P.O. prior to the start of class. There may be a nominal administrative fee attached to program registration for those requesting CTLE credits.
Participants will be required to complete a pre and post activity survey.
Participants must sign in legibly to all program sessions where CTLE credits are being granted.

The following information is required by the New York State Department of Education, which allows EdCo to grant CTLE credit to participants and is required at time of registration:

First Name
Middle Initial
Last Name
Date of Birth
Last four digits of social security number
---
---
INSTRUCTORS WANTED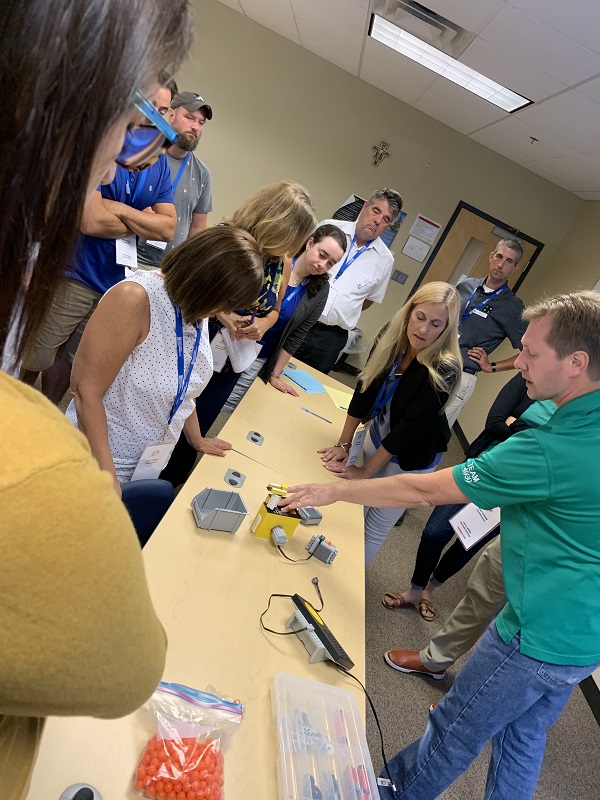 Interested in sharing your expertise with your colleagues and peers? Click HERE to apply.
EdCo Instructors will be recruited and evaluated for suitability to teach based on:
Education- Instructor has at least a master's degree in the content area or other relevant discipline. In lieu of a degree, an instructor may be a content specialist in the area of instruction. Potential instructors will be asked to provide a CV as part of the initial evaluation.
Experience - Instructor has at least 5 years' experience teaching and/ or presenting in the content area.
Referral- Instructor provides three professional references from past students/administrators who participated in the content area.
Interview - EdCo staff will assess instructor's ability to communicate and relate content area to audience of educators.