EdCo WNY Technology Integration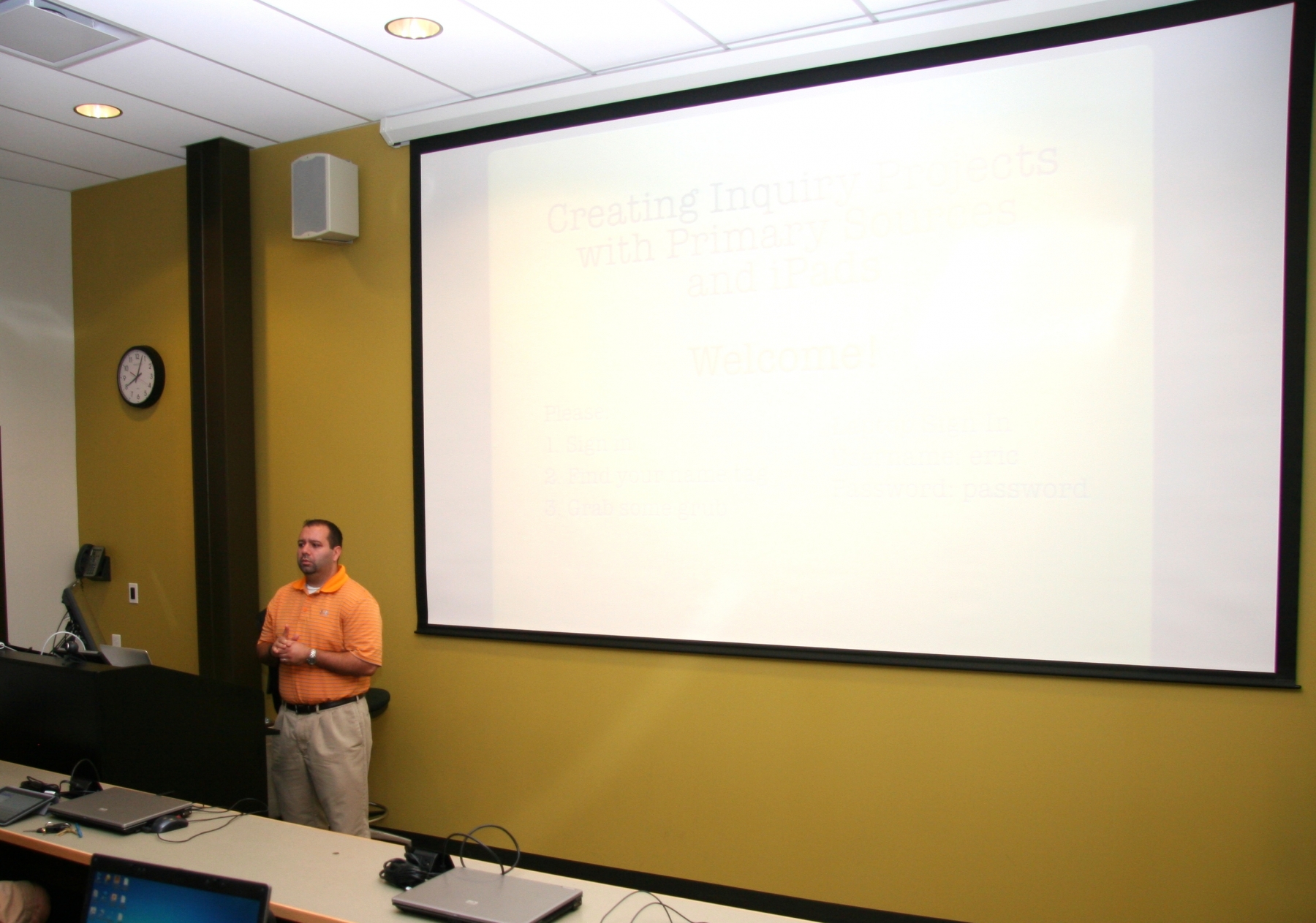 Technology Integration Program Overview
The EdCo Technology Integration program was developed in 2011 as an additional service for schools that belong to the Education Collaborative of Western New York consortium that focuses on meeting the challenge of effectively utilizing technology in the classroom to increase student achievement. Eric Yarwood, a Technology Integration Specialist, provides training throughout the school year in the form of summer workshops, professional development sessions, group/ one-one meetings and more. Training can focus on hardware and software ranging from a mouse to an iPad and Microsoft Word to Google Documents, as well as best practices in 21st Century Education. In addition, Eric is a certified teacher with more than 10 years of classroom and education experience, which allows him to not only work with teachers, but also their students to foster technology skills and knowledge centered around a classroom curriculum.
---
EdCo Technology Workshop Series (2016-17 School Year)
The EdCo Technology Workshop Series offers teachers a variety of workshops based on their needs throughout the 2015-16 school year. Workshops will take place at EdCo "host" schools during the after school hours (3-5PM) depending on the host schools dismissal time).
Please view the schedule and sign up on the Professional Development page
---
Library of Congress Grant Program
The "Creating Inquiry Projects with Primary Resources and iPads" was a yearlong project that paired teachers and librarians with the primary goal being to increase student achievement through inquiry based learning using primary resources found on the
Library of Congress
website and at the
UB Anderson Gallery
.
Click HERE to learn more.