Welcome to the

COVID Relief 14 Day Meal Box Program

EdCo and your school have partnered with the Buffalo Public School District to provide a 14 Day Food Box for your student - FREE of charge, while we all navigate these challenging times.

A 14 Day Meal box follows the menu posted on the BPS website as closely as possible. It provides breakfast and lunch according to the USDA Child Nutrition program requirements. Most of these items are frozen and must be reheated or thawed before consuming. Vegetarian meals and allergen free meals are provided upon request.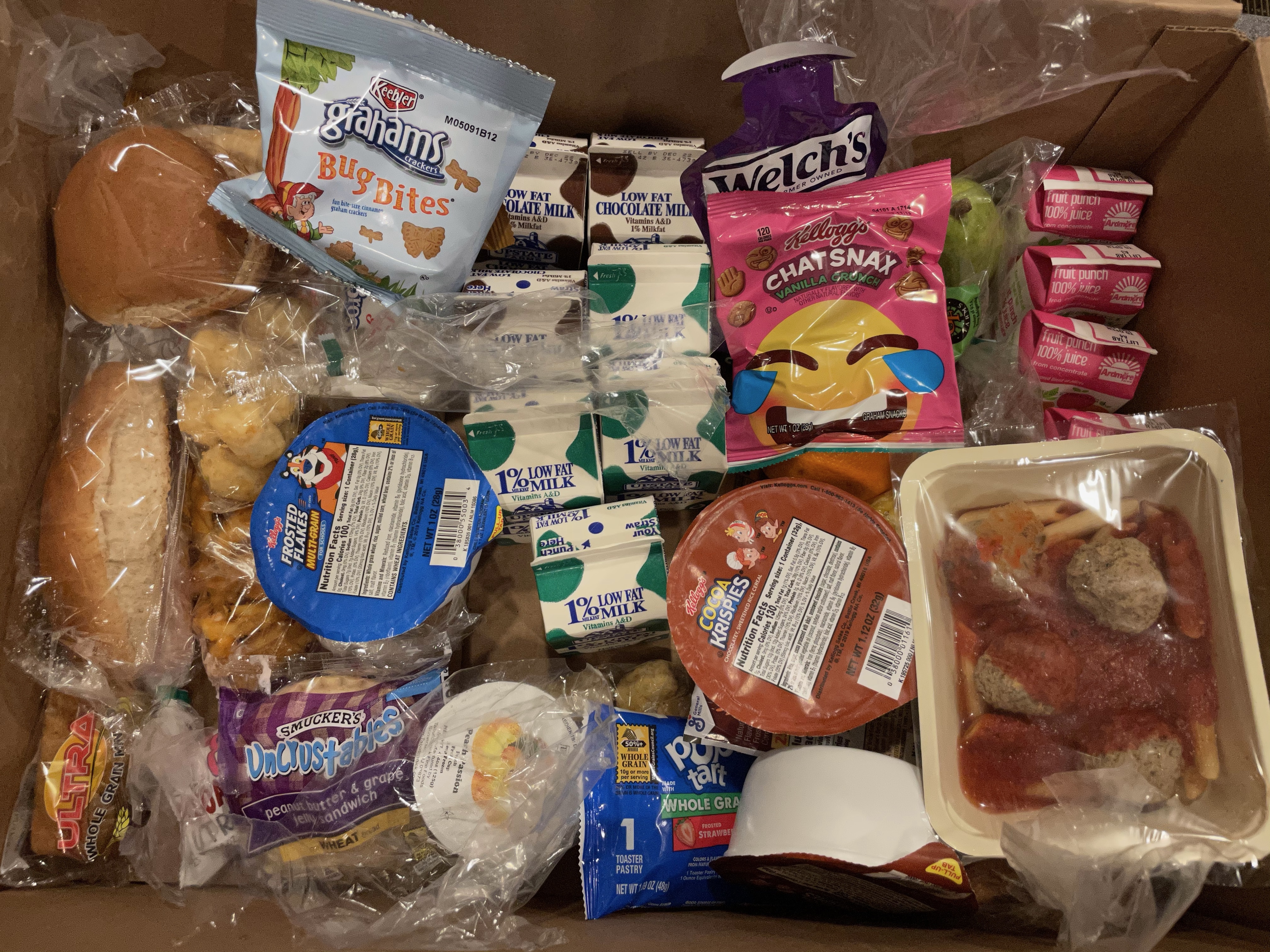 Please note: Families must confirm their Meal Box request for each two week period by clicking on the forms below. Requests must be submitted by 5PM on the preceeding Friday (i.e. Friday, March 19 for pick up or delivery during the week of March 29th)
---
14 Day Meal Box Program Registration Forms:
Registration Form for the week of April 12. (Your request must be submitted by 5PM on Friday, April 9th)
Pick up Days (4/14 & 4/15 ), Delivery on (4/15)
Registration Form for the Week of April 26 (Your request must be submitted by 5PM on Friday, April 23rd)
Pick up Days (4/28 & 29), Delivery on (4/29)
Please contact Ginny Wallace with any questions - gwallace@edcowny.org
To Volunteer to make deliveries - Registration: Click HERE
---
14 Day Meal Box Program (Pick Up Service)
There are several sites in and around Buffalo to pick up frozen 14 day food boxes.
Pick Up Sites Include:
Wednesday Sites:
Buffalo Seminary - 205 Bidwell Pkwy, Buffalo, NY 14222 (Potomac Avenue Loop Entrance)
Bishop Timon - 601 McKinley Pkwy, Buffalo, NY 14220 (Rear Parking Lot)
Delavan/Grider Community Center - 877 E Delavan Ave, Buffalo, NY 14215
Thursday Sites:
St. Joseph Collegiate Institute Innovation Center - 842 Kenmore Ave., Buffalo 14216. (enter from Kenmore, exit on Redmond) new site
Mount St. Mary's Academy - 3756 Delaware Ave, Tonawanda, NY 14217
The Park School - 4625 Harlem Rd, Amherst, NY 14226 (rear delivery entrance to the Dining Hall)
St. Bernadette Roman Catholic Church - 5870 South Abbott Orchard Park NY 14127 (at the convent)
---
14 Day Meal Box Program (Limited Delivery Service)
We do understand that not everyone is able to visit one of the Pick Up Sites, so we are able to offer a limited delivery service to homes. We ask that you only request delivery if you are absolutely unable to pick up meals through the 14 Day Meal Box Program or the Grab and Go Program (see below).
Delivery will take place on Thursday
---
ANOTHER OPTION

: Buffalo Public Schools also offers a Grab-and Go Option
You can also access the Grab-and-Go Service provided by BPS by visiting one of the sites found on this website: https://www.buffaloschools.org/Page/88598
If you prefer utilizing the Grab & Go Service, Please visit the link above and go to the pick up sites on the days / times listed. You DO NOT need to fill out a registration form for this service.
---